Jakarta Wedding Package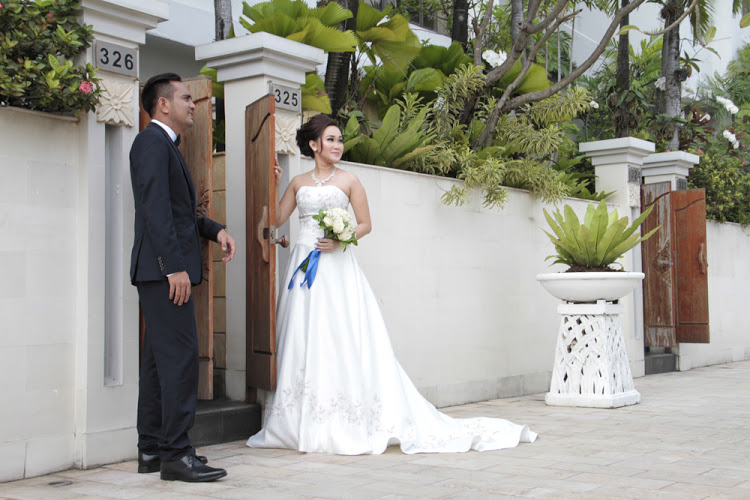 One Stop WeddingServices
Jakarta Wedding OrganizerWeddings can be a daunting affair but, as with most Jakarta Wedding Package, the hardest part is actually getting started on the "initial" wedding preparations.
Throughout the Dewis Wedding Planner website, we've put together a variety of Jakarta weddings information that we believe brides and grooms everywhere will find useful in planning their wedding to end all weddings.
We offer a wide range of wedding planning services.
As wedding planners, we aim to be an 'All Inclusive Wedding Planning Service'. Your requests for your wedding will be individually tailored to meet your requirements – to make that dream become reality. We will send you a basic package of locations you are interested in, then we can talk about the extra services that you would like added.
Getting married abroad can seem pretty daunting. This is where our planning and management services help. Whether you have chosen to have a simple ceremony with just the two of you, or whether your family and friends are traveling with you to be there on you big day, trust us to be there every step of the way, removing the stress and leaving you with only happy memories to last a life time.
You will probably be thinking – 'Where do we start', simple – Location, location, location – this will most likely be your biggest decision to make… as you can see from our website you have the choices of venue to alternative weddings like Bali, lakes, mountains and the beach to just name a few.
Once you have decided on your location – you will be thinking… 'what now' – the answer to this is easy – Services are the next on the list… as wedding planners here again we offer the services needed at any wedding.
We offer the following services:
Venue / Wedding Area.WitnessesA Range of venues to suit all budgets and individual tastesMusicFlowersTransportHair and Makeup Stylists – that come to youDW bubbly celebrationsWedding cakesPhotographyVideographySightseeing toursAssistance with accommodation
Now you are probably thinking… ok, so they can offer all these services, but what experience has Dewi's Weddings got to offer?
Over 18 years of planning weddings for couples that have come from all over the world.
Dewi's Wedding is available any time this includes holidays and weekends. We guarantee that we will reply to your inquiry within 12 hours.
If you would like Us to call you – no problems at all – We will arrange a time that suits you, whether it is in the middle of the day or middle of the night.
Pricing – We try our hardest in keeping prices affordable as we do understand that it does become expensive with airfares, accommodation and travel when you are planning a wedding abroad. All our pricing includes GST, so there are no hidden costs.
With costs and payment – we work with you to get all the details first, and only then you are required to pay a deposit with the remaining balance due a month before the wedding day.